MTC Touch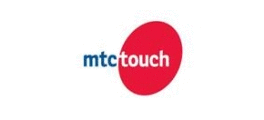 About MTC Touch
Company Industry: Telecommunications
Company Location: Lebanon
mtc touch Lebanon is part of the Zain Group (Formerly MTC) that was founded in 1983 in Kuwait. The company is recognized as a pioneer in the field of mobile telecommunications in the Middle East and is now a major player on the African continent. Zain currently operates in 22 countries (7 Middle Eastern and 15 African countries) providing quality data and voice services to over 30 million customers.

Effective June 1, 2004, Zain was awarded a contract by the Lebanese Government to manage and further develop a national GSM network covering all Lebanese territories, as one of the two GSM operators serving the Lebanese Market. The operation is branded as mtc touch.

mtc touch currently employs highly qualified personnel with specializations ranging from accounting & finance, administration, engineering, marketing, etc…. The company offers attractive benefits and places a great deal of emphasis on training and future development of all personnel.
Vacancies at MTC Touch
We're sorry. At the moment there doesn't seem to be any opportunities from MTC Touch. Why not try a general search for MTC Touch on MTV Lebanon for other possible opportunities?